Every Rug is Unique…
At Dakota Fine Rug Cleaning we pre-inspect each rug that comes into our studio. We examine the rug thoroughly and note any issues that need to be addressed or that may affect our cleaning process. We then custom tailor our approach to clean your rug safely and effectively.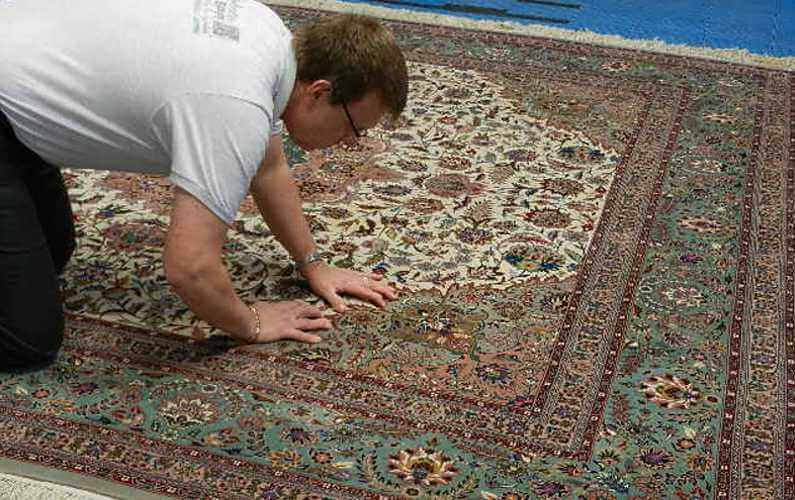 During our pre-inspection process we check for:
Colorfastness
Spots and stains
Pet urine
Identify Construction
Damage and wear
Identify Odors
Soil level
Overall condition
Any concerns that you may have shared with us
If we are picking up your rugs from your home, we will perform an initial field inspection before bringing your rugs to our studio. Once in our studio, we will then complete our standard full pre-inspection and notify you of any additional issues before we begin cleaning or repairs.