We recommend a high-quality rug pad under all of your fine area rugs for several reasons.
Adding a quality rug pad can actually extend the life of your rugs by filtering away damaging soils and reducing wear in high traffic areas. A good rug pad can also help prevent your rug from slipping and reduce the chance of you tripping and falling.
Do you have pets?
Our rug pad can even protect your floors with our unique pet barrier rug pad.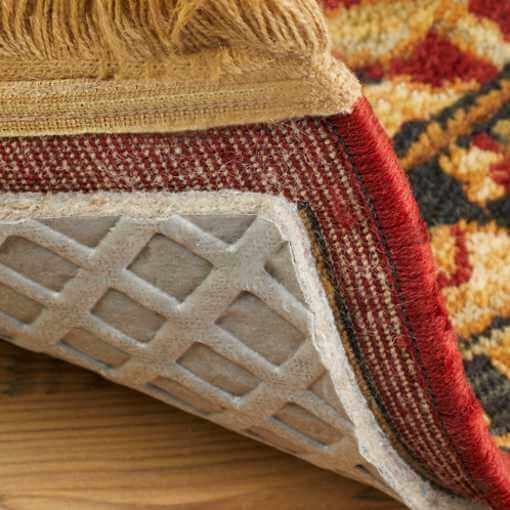 Choosing the Right Pad
Dakota Fine Rug Cleaning offers several different rug pads depending on your needs.
Watch our short video below and then click the link to learn more about the rug pad that we offer. We can custom cut the pad to fit your area rug.